Post by ianquip on Dec 3, 2019 11:23:39 GMT -5
Name: Richard
How did you hear about us?: Mainstream wrestling
Preferred method of contact: PM
Name: Ian Quip
Height: 5'11
Weight: 170 lbs
Hometown: San Francisco, California
Alignment (Face ):
Gimmick: genius prodigy and dorky/emo rapper/poet.
Humanoid( half man/half robot)
Pic Base: George Watsky
Wrestling Style: dynamic cruiserweight
Out of Ring Appearance:
In Ring Appearance:
Alpha 5 style outfit: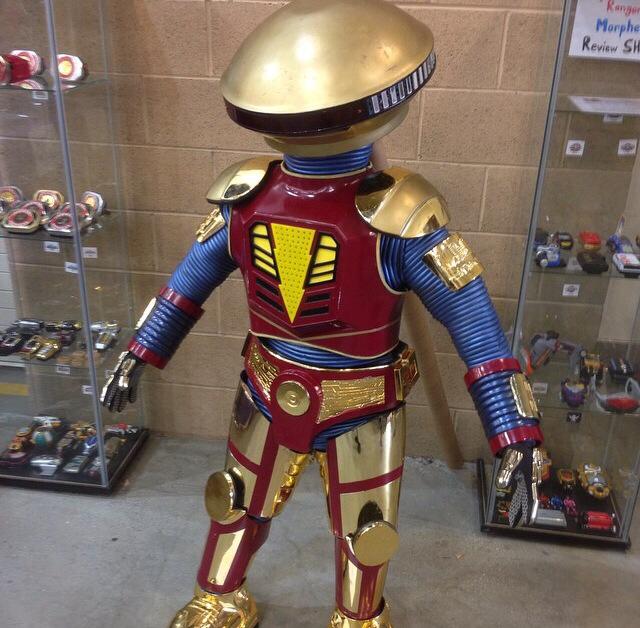 Entrance Music:
Advanced Placement by Watsky
Entrance Description: He roller blades out in the robot outfit he high fives fans down the aisle way on both sides, skates around ring side high fiving fans and the commentators , giving his skates to the time keeper. He is handed the microphone from the ring announcer and climbs up on the barricade on the left side outside the ring and salutes into a peace sign next jumping to the ring apron and flinging himself into the ring with a front flip followed up with a trio of front handsprings.
Finishing Moves
1. Neck Snap ( The Fiend/ Matrix style
youtu.be/ELKtjWiE9VQ
2. Vulcan Nerve Pinch
Signature Moves
1. strike reversal LeBelle Lock with cross face punches
2. strike reversal half nelson suplex ( Sami Zayn)
3. strike reversal arm trap legsweep STO( Ruby Riott)
4. tiger spin-backslide driver
5. float over Japanese arm drag + kip up
Regular Moves
1. tiger spin double leg scissors drop toe hold
youtu.be/1fryJvnFyXA
2. arm drag trio + armbar
youtu.be/U92wZ_nHCno
3. apron rope hung modified swinging German suplex
youtu.be/66tTJKq8MSc
4. Ranhei( innovated by Madoka, Kofi Kingston's SOS)
5. rolling knee bar(TJP) + Achilles lock combo(Daniel Bryan style)
6. free hand( with twin peace sign finger taunt) monkey flip ( Matt Sydal style)
7. one handed back handspring + rolling wheel/ flying spinning heel kick( Matt Sydal style)
8.baseball slide through legs + chop block + single arm bulldog combo
9. rolling savate kick( RVD, Matt Sydal, TJP, Ultimo Dragon style)
10. matrix( standing evasion) + pele kick( AJ Styles )
Brief Bio:
He's an anomaly in many ways. Aptitude intellectually but scrawny physically.
He was voted most likely to succeed and teachers' nightmare in school due to being a talkative class clown
a fast rapper, an amazing spoken word poet but a love for pro wrestling which may seem like the opposite in some ways.
Martial arts, amateur wrestling and parkour mixed with American, Japanese, Mexican and UK/European dynamic in ring style
Born April 1st 1986, he was lucky to be in California where he could begin training as a pro wrestler early at 13, he made his pro debut on January 13th 2001 at 14 years old.